about me
About Us.
We are Creative photographers whose passion lies in different forms of photography predominantly High Fashion Photography, we work with a team of very talented individuals who help bring our creativity to life.
Suby is a full time professional Photographer while Sinem is a ubber talented hard working Teacher of English & English Literature for teenagers who moonlights as a photographer and Journalist. She is currently also on the last phase of a Phd in Literature.
Suby & Sinem. I will leave Sinem to tell you about herself in her own words.
Suby: Friendly lovable rogue. Suby Loves Sinem with all his heart
Hate dishonesty/lies/bullies and anything negative.
Love smiling, having fun, being with Sinem.
Hate smoking & drinking.
Love photography.
Hate creepty crawlies EXPECIALLY flies.
Love Photography
Hate ..... Will think of more to write)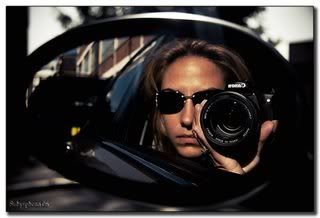 DSLRs
Canon 1DS Mark 11
Canon 5D
Canon 20D
Canon 400D
Olympus E-510
Point & Shoots
FinePix A210
Olympus Camera
Canon Lenses: 50mm f1.8, 17-85mm f4-5.6,17-40mm f4 L
Sigma Lenses: 70-300mm f4-5.6, 70-200mm f2.8, 24-70mm f2.8.
580EX Speedlite
420EX Speedlite
Esprit Gemini 500ws 3 Head standard Kit
Bowens Travel Pak + Case, charger
Wacom Intuos3 A5
Canon L Bracket
Sekonic l-358 Flash Master
Interfit double sided collapsible background B/W
Interfit washable Master muslin background, Black & white
Interfit 2.6x3.15m Background Support System
Interfit Portrait Reflector Kit
Manfroto Tripod
Adobe Elements
Photoshop CS2
Photoshop CS3
Adobe Lightroom 1.3
Noise Ninja
2 x Lower pro backpack
Clubman AL18 Aluminium Case
Omni Bounce, White, Gold, green.
Jobo Giga Vu Pro evolution 40g
imac 23" with 3 GIG RAM
mac book Pro G4
Packard Bell PC with 2 22" flat screens
Lots of Scott Kelby books and other Photoshop & Photography books
Prints
If you are interested in a print of one of our pictures use the contact form and we can sort things out.
All text and images, unless otherwise noted, are subject to US and international copyright laws and are the property of Subomi Onabanjo & Sinem Onabanjo © 2005-07. No photograph may be reproduced, copied, stored, manipulated, or used whole or in part of a derivative work, without the written permission of Subomi & Sinem Onabanjo. All rights reserved.